As a leading supply teaching agency, First for Education is here to help you find the best teaching jobs in Dudley. With almost two decades of experience in teacher recruitment and offices rooted in the communities we serve, we have the latest and most suitable Dudley teaching vacancies available.
We offer both permanent and temporary teaching positions in the Dudley Borough, and with a variety of vacancies on offer, you are sure to find the perfect teaching role.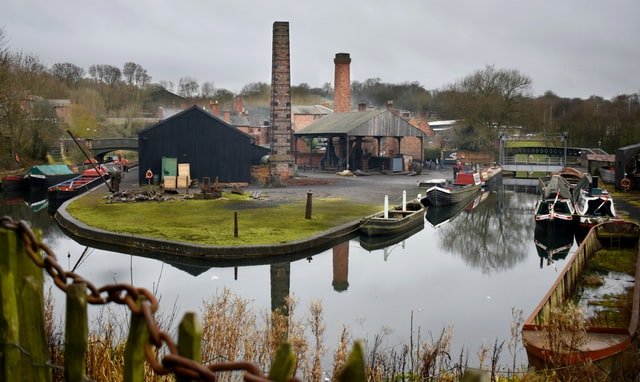 Dudley Council Teaching Jobs
Home to Dudley Zoo and the famous Black Country Living Museum, Dudley is a Metropolitan Borough with a rich industrial history. As a growing local authority, Dudley Council has over 100 primary schools and secondary schools.
We have a reputation for maintaining a close relationship with the schools we work with and this helps them find the best fit for their Dudley Council teaching vacancies. Click here to compare schools and view their performance in Dudley.
Teaching Vacancies in Dudley
The most up-to-date Dudley teaching vacancies are at your fingertips when you register with First for Education. To see our frequently updated list of teacher job vacancies, click CURRENT VACANCIES to view the newest teaching roles.  If you don't see your ideal vacancy, click register now and let a dedicated consultant help you with your job search.
SEN Teacher Jobs in Dudley
Supply Teacher Jobs in Dudley
Teaching Assistant Jobs in Dudley
Find a Teaching Career in Dudley
We are here to facilitate your employment journey whether you're looking for teaching assistant jobs in Dudley or the very latest maths teacher jobs in Dudley.
We like to ensure the staff we recruit are completely prepared for their new job, so as a registered member of First for Education, you get access to free teaching resources and dedicated training support. You will also benefit from:
Opportunities to network with other teaching professionals
Ongoing CPD On-time weekly payments
Excellent rates of pay
Leaders in Teacher Recruitment in Dudley
Our highly skilled teaching recruitment agents work across the West Midlands with a solid knowledge of the local authorities and their individual requirements.
Through our main offices located in Stourbridge and Birmingham, our localised teams are waiting to support you in finding your new teaching career.
Stourbridge Office
1 Worcester St,
Stourbridge
DY8 1AH
Telephone: 01384 444222
Birmingham Office
1 Victoria Square,
Birmingham,
B1 1BD
Telephone: 0121 285 4840
To discover more about the services we offer and how we can help you to find Dudley Council teaching jobs, contact us now 
Teaching Jobs in Dudley FAQs
Where is the best place to look for teaching jobs in Dudley?
First or Education is the best place to look for Dudley teaching jobs. We have built a strong reputation as a leading West Midlands teaching recruitment agency thanks to our close working ties with schools in Dudley. Our list of the most recent teaching vacancies is constantly updated so you can find the latest teaching jobs in Dudley, from Amblecote to Wall Heath.
How do new teachers get hired for ECT jobs in Dudley?
With First for Education, it's easy to find your first teaching job. Simply register by completing the form on the website and submit your CV. Once we've received your information, one of our consultants will contact you to gather more information before starting the required compliance checks. Once compliance checks are completed, one of our local teaching recruitment agents will start finding you the latest and best-fitting ECT vacancies in Dudley and the surrounding areas.
First for Education are specialist ECT recruiters so help to prepare you for your first teaching job in Dudley with access to free training resources. We'll also assist with continual professional development to ensure you feel confident in your new role. From ECT primary teaching jobs to ECT maths teacher jobs, First for Education can support you to get hired for your first teaching job in Dudley. Visit the ECT section on the website and download the ECT guide for more useful information.
Is there a demand for supply teachers in the Dudley area?
Like many West Midlands schools, the recent pandemic has increased the demand for supply teachers in Dudley schools. Positions vary across the 98 schools in Dudley but at First for Education, we list all the most recent cover teacher jobs and supply teacher vacancies on our website for you to apply for. Roles such as SEN supply teachers and primary supply teaching in Dudley are just some roles available when you register with First for Education.
What type of teacher is most in demand in Dudley?
Dudley schools vary in their demand for specific teaching roles however with over 90 schools in the area, there are many teaching vacancies waiting to be filled. Teaching assistant roles are particularly in demand in Dudley council areas with other teaching roles like Maths teacher jobs, part-time teacher jobs or Dudley SEND jobs are just a few of the teaching vacancies First for Education can help you secure.