As a high performing teaching recruitment agency, First for Education has been helping educators find teaching jobs in the Oldbury area since 2004. Whether you're looking for permanent or temporary teaching jobs, our knowledgable education recruitment consultants can help you to find the ideal teaching role in one of the local schools in Oldbury.
KS2 TA in Oldbury

Salary: £75-£85

Date Posted: November 24, 2023

KS2 TA in Oldbury First for Education is currently seeking a KS2 TA in Oldbury, for a full-time interim position with an immediate start for the right candidate. This position…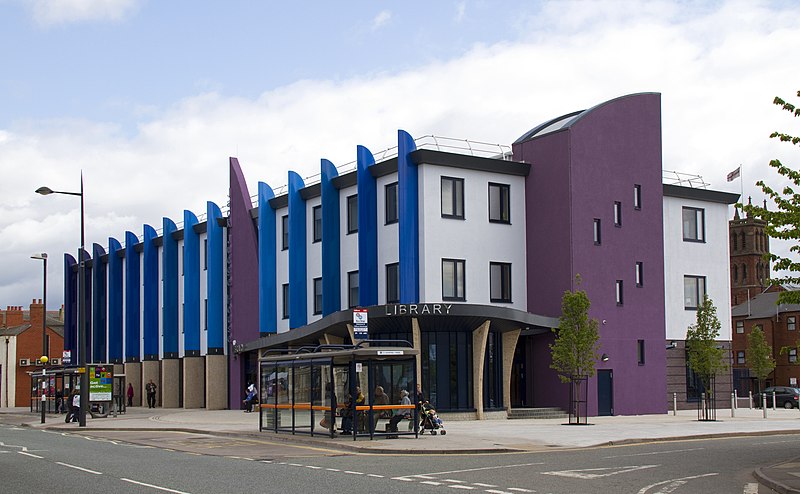 Oldbury is a market town located in the metropolitan borough of Sandwell and consists of the following neighbourhoods:
Bristnall Fields
Brades Village.
Brandhall
Causeway Green
Hill Top
Langley Green
Lion Farm
Londonderry
Rood End
Titford
Warley
Whiteheath Gate
There are over 100 schools in Oldbury and the surrounding areas with lots of opportunities for new and experienced teachers to take the next a step in their teaching career. First for Education has years of experience working closely with local schools which helps us to keep an up-to-date list of all the current teaching vacancies in Oldbury. Whether you're a high-level teaching assistant, an ECT or a headteacher, registering with First for Education can help you to find a teaching job in Oldbury. If you'd like more information about Oldbury schools, click here to compare.
Teaching Vacancies in Oldbury
For your convenience, there is an updated list of all of the current teaching vacancies on the website. Search filters make it easy to select the location, key stage, teaching role and subject so that you can narrow your search to suit your requirements. If you struggle to find a suitable teaching vacancy in Oldbury, we recommend registering with First for Education by clicking REGISTER NOW so that we can assign an education recruitment consultant to support your search.
Some of the best teaching vacancies can be found on the First for Education job list. To discover more about the positions available, click CURRENT VACANCIES to access the latest teaching vacancies in Oldbury.
SEN Teacher Jobs in Oldbury
Supply Teacher Jobs in Oldbury
Teaching Assistant Jobs in Oldbury
Teacher Training and Development in Oldbury
When it comes to teacher recruitment, we are leaders because of our dedication to ensuring all of our candidates are well-prepared to face their new teaching roles confidently. All candidates registered with First for Education have access to teacher training as well as additional benefits like:
Access to the latest teaching jobs in Oldbury
Free teaching resources
Teacher training support
Networking opportunities
Ongoing CPD
Since most of the staff at First for Education have backgrounds in education, we all have a deep understanding of what teaching staff face when looking for teaching jobs. As an expert teacher recruitment agency, the recruitment team knows how to support candidates to find the most suitable teaching jobs in Oldbury whether they are newly qualified teachers or experienced teaching staff.
To find teaching vacancies in Oldbury, register online or browse our website for more information about our services.
Teaching Jobs In Oldbury FAQs
Where is the best place to look for teaching jobs in Oldbury?
To find a range of teaching jobs in Oldbury, the best place to begin your search is on the First for Education website. Specific search filters on the site make finding the teaching job you're looking for easy to locate. Users can filter their search according to the job role, subject, location and sector of interest to find a suitable vacancy.
Thanks to more than two decades of working with schools in Oldbury, the teacher recruitment consultants at First for Education are able to keep a consistently updated list of the latest teaching vacancies as they become available. As specialists in education recruitment, our team understands how difficult it can be to find suitable teaching jobs. When you register with First for Education, you'll be supported throughout the process of your job search thanks to our years of experience.
How do new teachers get hired for ECT jobs in Oldbury?
With a variety of ECT jobs in Oldbury to choose from, finding a suitable role as a newly qualified teacher is crucial. Using a specialist teacher recruitment agency is the best way to ensure you successfully find the ideal teaching job. The team at First for Education specifically find roles in Oldbury schools like ECT jobs and is dedicated to helping registered candidates throughout every step of finding an ECT role. 
To make things easier, ECTs can find a section on the website loaded with information especially relevant to early career teaching. The ECT support section will provide you with information about ECT interviews and everything you need to be prepared for your first teaching role in a school in Oldbury. To begin the search for your first job as an ECT, register with First for Education using the portal then download the free guide for early careers teachers.
Is there a demand for supply teachers in the Oldbury area?
The teacher recruitment consultants at First for Education have seen a rise in the demand for supply teacher jobs in the Oldbury area. This is largely due to the recent pandemic and the increased number of supply roles needed locally.
For many years, First for Education has maintained close working relationships with Oldbury schools. This means our consultants always have an insight into how high the demand is for supply teaching. Full-time and part-time positions like primary supply teaching jobs and roles for supply teaching assistants are just a few of the vacancies our consultants have seen on the increase. So whether you are interested in teaching in a school in Causeway Green or Warely, First for Education can keep you informed about the supply teaching demand in the local area.
What type of teacher is most in demand in Oldbury?
In Oldbury, art teacher jobs, science teacher jobs and jobs for maths teachers are just a few of the teaching roles that are in demand locally. However, depending on the type of school and key stage, the demand will vary.
When you register with First for Education, the website search filters allow you to do specific searches for subject teacher jobs like geography teacher, or other teaching roles for ECTs or part-time TAs.