For over twenty years, First for Education has been supporting talented TAs in their search to find teaching assistant jobs in Sedgley. If you would like the opportunity to make a positive contribution to the success of students in schools in Sedgley, a teaching assistant job may allow you to make an impact.
The duties of a teaching assistant and be varied and include tasks such as preparing and tidying the classroom before and after lessons, assisting teachers with lesson planning and supporting students in the classroom. TAs are also required to monitor, document and report on the progress of students. In Sedgley, there are numerous roles for teaching assistants including:
Higher Level Teaching Assistants (HLTA)
SEN teaching assistants
Part-time teaching assistants
Supply teaching assistants
Learning support assistants
PPA (Planning, preparation and assessment) teachers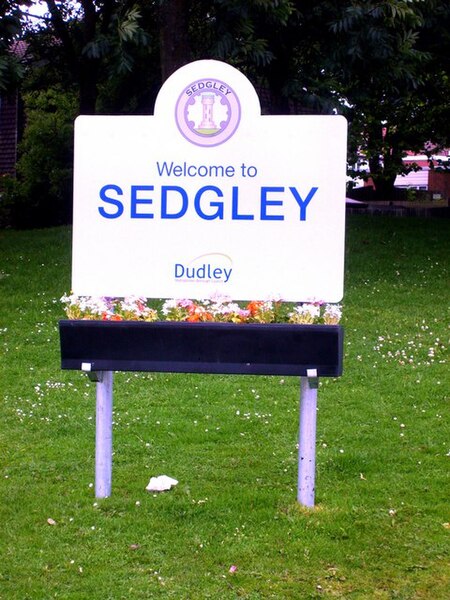 Why Become a Teaching Assistant in Sedgley?
You play a major role in the educational journey of both students and teachers when you become a teaching assistant in Sedgley. Teaching assistants are an important part of classroom teaching and as a TA, your one-to-one interactions with students and the support you provide to teachers with tasks such as lesson preparation, help to create a nurturing environment where students thrive academically. Some additional reasons to become a teaching assistant in Sedgely include:
Making a meaningful impact in the academic and personal development of students in Sedgley schools.
TA jobs offer diverse opportunities for working in academies, secondary schools, sixth forms and primary schools in Sedgley.
A collaborative environment where teaching assistants work closely with qualified teachers to create a supportive atmosphere. This also provides an opportunity to exchange ideas with an experienced team of educators.
Future opportunities for teaching assistants who wish to use the role as a stepping stone to further their career. Becoming a TA provides valuable first-hand experience in the teaching profession and allows you to make an informed decision about your future in the education sector.
Finding Teaching Assistant Jobs in Sedgley
The First for Education website features search filters designed to make it easier to find teaching assistant jobs in Sedgley. Simply select the sector, the subject, the key stage and the local authority you'd like to work within to find the ideal TA job. Click CURRENT VACANCIES to find the latest teaching assistant jobs.
Alternatively, you can register with us using the registration portal and let one of our experienced agents support you in your job search.
Teaching Assistant Training and Development in Sedgely
Before working in a school in Sedgley as a teaching assistant, you will need to complete a teaching assistant course and gain a TA qualification. While studying, aspiring TAs will need to take on a work experience placement in a classroom setting. Throughout this process, First for Education will help you find a suitable placement to aid your studies. As a trusted teacher recruitment agency, we understand that the first days as a teaching assistant can be daunting. This is why First for Education offers continuous professional development as well as free teaching resources and supportive TA information to help you feel confident in your new position.
If you're ready to steer your teaching career in a new direction, becoming a teaching assistant in Sedgley could be the solution. Contact our experienced recruitment team who are happy to help. Alternatively, register with First for Education using the portal.
Teaching Assistant Jobs in Sedgley FAQs
What qualifications are needed to be a teaching assistant in Sedgley?
In Sedgley, becoming a teaching assistant doesn't require a degree, but you will need to obtain a teaching assistant qualification. Several teaching assistant courses have GCSE entry requirements and typically involve completing a work experience placement in a school. With various recognised TA qualifications available, your selection will depend on your aspirations for career advancement as a teaching assistant in Sedgley. Some of the recognised teaching assistant qualifications include:
Level 3 Diploma in Childcare and Education
T Level in Education and Early Years
Level 2 Award in Support Work in Schools
Level 2 Certificate in Supporting Teaching and Learning in Schools
Level 3 Award in Supporting Teaching and Learning in Schools
Level 3 Certificate in Supporting Teaching and Learning in Schools
Level 3 Diploma in Specialist Support for Teaching and Learning in Schools
Level 4 Certificate in Higher Level Teaching Assistant (HLTA)
There are also options for apprenticeships like the Teaching Assistant Level 3 Advanced Apprenticeship.
What is the best way to get a teaching assistant job in Sedgley?
To discover teaching assistant jobs in Sedgley, registering with a dedicated teaching recruitment agency like First for Education is the most effective approach. When you become a registered member and commence your job search, you will be backed by over twenty years of industry experience and supported by consultants who possess a deep understanding of the education sector. To facilitate your search further, the website incorporates specialised search filters that allow TAs to explore vacancies in their preferred sectors and types of schools in Sedgley. Whether you seek part-time teaching assistant positions in Cotwall End or full-time TA jobs in Northway, professional support accompanies you throughout the entire process.
When you sign up with First for Education as an unqualified teaching assistant, the recruitment consultants will assist you in securing a work placement in a Sedgley school while you pursue your studies. For certain TA qualifications, a teaching assistant work placement is mandatory, which might involve satisfying a DBS check as part of the course's entry requirements. By registering with First for Education, candidates receive dedicated support throughout the DBS compliance checks at the time of registration, providing an advantage for aspiring teaching assistants seeking career advancement.
Is there a demand for teaching assistants in Sedgley?
There is a demand for certain types of teaching assistants in Sedgley, which is evident in the number of vacancies for TAs in the area. The types of teaching assistants required depend on the varying needs of the local schools. Recruitment agents at First for Education have observed that schools in Sedgley offer a variety of teaching assistant roles like primary teaching assistants, EYFS teaching assistants and nursery teaching assistants. Across Sedgley in areas like Beacon Estate and Northway, you can find vacancies for level 2 teaching assistants and SEN teaching assistants as well as roles for higher-level teaching assistants.
What is the career progression of a teaching assistant in Sedgley?
The career progression for a teaching assistant in Sedgley varies based on individual aspirations, qualifications, and circumstances. Several pathways exist for advancement in this field, allowing TAs to specialise in specific areas, such as becoming an EAL teaching assistant or a special needs teaching assistant. Many teaching assistants opt to further their studies to become higher-level teaching assistants or HLTAs. At First for Education, we are committed to supporting your career growth. Our dedicated recruitment consultants are here to assist you in finding roles like HLTA jobs or SEN teaching assistant positions that align better with your unique skills and interests.
What is the difference between Level 2 and Level 3 teaching assistants in Sedgley?
The roles of level 2 and level 3 teaching assistants in Sedgley differ in terms of qualifications, responsibilities, and the level of support they offer to teachers in the classroom. Level 3 teaching assistants generally possess higher qualifications, such as a diploma in Specialist Support for Teaching and Learning in schools. Within the classroom, level 3 TAs also take on more significant responsibilities and may be expected to exhibit greater initiative and work independently, whereas level 2 TAs typically operate under supervision. Level 3 teaching assistants often acquire specialised skills in supporting students with specific needs, for example, whereas level 2 TAs usually provide more generalised classroom support.
What is the pay scale for a teaching assistant in Sedgley?
The pay scale for teaching assistants in Sedgley can vary according to your qualifications, level of experience and the type of school you work in. TAs who are at the beginning of their careers can start on a yearly salary of £14,000. Experienced teaching assistants can earn around £21,000 per year while HLTAs have the potential to earn more because of their added expertise and experience. These figures can vary according to the local authority and the type of school. For more up-to-date information about TA salaries in Sedgley, you can refer to the pay scales provided by local authorities, schools and academies.*
*Information about teaching assistant salaries taken from https://nationalcareers.service.gov.uk/job-profiles/teaching-assistant
What are the duties and responsibilities of a teaching assistant in Sedgley?
In addition to their invaluable assistance to teachers in the classroom, performing tasks like lesson planning, classroom setup and tidying after lessons, teaching assistants fulfil a vital role in ensuring the seamless flow of the school day. Other essential duties of a TA include:
Promoting positive behaviour and watching for  occurrences of challenging behaviour 

Offering first aid to students.

Listening to pupils read in the classroom.

Supporting teachers and pupils on outdoor activities and offsite trips.

Sourcing materials for class activities.

Supporting pupils in the playground during break times.

Preparing extra-curricular activities such as after-school clubs and breakfast clubs.

Monitoring pupil's progress and providing feedback to teachers