First for Education is a leading teacher recruitment agency that can help you find the best teaching jobs in Sedgley. For almost 2 decades we have supplied schools in Sedgley with teaching staff to fill temporary and full-time teaching vacancies. Whether you're looking for a head teacher job or a teaching assistant job, First for Education will help you find the role that suits you best.
Sedgley is a town situated in the Metropolitan Borough of Dudley, West Midlands and is divided into 6 main neighbourhoods:
Bull Ring
High Arcal Estate
Cotwall End
Brownswall Estate
Northway
Beacon Estate
Primary Teaching Assistant in Sedgley

Location: Sedgley

Sector: Primary

Salary: £75-£80

Date Posted: December 3, 2023

Primary Teaching Assistant in Sedgley First for Education is currently seeking a Primary Teaching Assistant in Sedgley, for a full-time interim position with an immediate start for the right candidate.…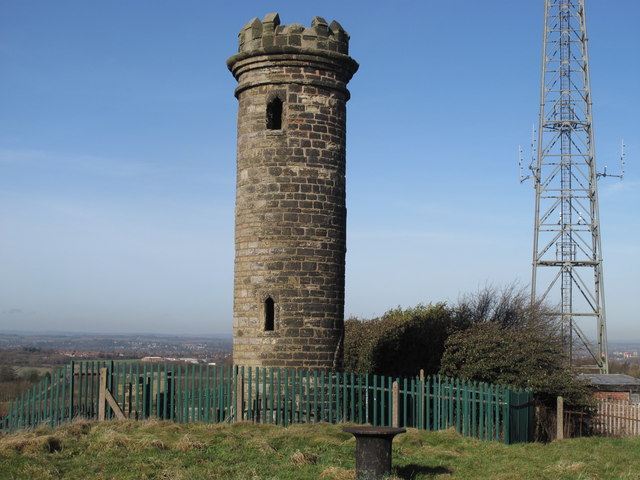 Teaching Vacancies in Sedgley
The town of Sedgley is home to 88 schools with vacancies for a range of teaching roles including SEN teaching assistants and ECTs. At First for Education, the dedicated team keep in touch with the requirements of schools in Sedgley so that they can be served with the most suitable teaching staff to fill the range of teaching vacancies. You can find out more about primary schools, secondary schools and sixth-form colleges in Sedgley here.
As leaders in teaching recruitment, our candidates can rely on the First for Education website to list the latest teaching jobs in Sedgley. Simply use our search filters to find the role, sector, subject and location of your ideal school job. If you're unable to find the teaching vacancy you're looking for, register with First for Education and you'll be assigned an education recruitment consultant who will work to find your ideal role.
Discover more about the latest teaching jobs in Sedgley by clicking CURRENT VACANCIES to access the most recently listed jobs. If you can't find the right vacancy, click REGISTER NOW so a dedicated recruitment specialist can help you with your search.
SEN Teacher Jobs in Sedgley
Supply Teacher Jobs in Sedgley
Teaching Assistant ​Jobs in Sedgley
Teacher Development in Sedgley
At First for Education, we are passionate about ensuring we supply the schools in Sedgley with confident and capable teaching staff. This is why we provide additional services for ongoing teacher development. All of our registered candidates have access to:
Free teaching resources
Ongoing effective CPD
Opportunities to network with other teaching professionals
The education recruitment specialists at First for Education come from teaching backgrounds and this gives the team clear insight into the needs of all teaching staff from newly qualified teachers to experienced educators. Our dedicated team strive to ensure that our candidates find the most suitable teaching roles in Sedgley that best fit your needs.
Teaching Jobs in Sedgley FAQs
Where is the best place to look for teaching jobs in Sedgley?
Start with the First for Education website if you want to find teacher jobs in Sedgley. The website is designed with search filters to help job hunters find available teaching vacancies in and around the Sedgley area. You can filter your search to find the subject and the type of teaching role best suited for you.
The education recruitment consultants at First for Education are able to give candidates access to the most recent teaching vacancies thanks to the connections made with schools in Sedgley and surrounding areas. The team knows how daunting it can be to find the right teaching job in Sedgley but when you register with us you can be confident that a leading teacher recruitment agency supports you with two decades of experience. 
How do new teachers get hired for ECT jobs in the Sedgley area?
Although there are many ECT jobs available in Sedgley, it is essential to find the right role as a newly qualified teacher. The first step is to register with a dedicated teacher recruitment agency like First for Education who will point you in the right direction to find your first role as an ECT.
First for Education has dedicated teacher recruitment consultants who only specialise in finding teaching jobs in the Sedgley area like ECT vacancies. These experienced consultants will support you throughout the process of placing you in a suitable ECT job within a school in Sedgley. On our website, you'll also find a specialised section for ECTs with all the information you'll need to prepare for your ECT interview and your first days as an early careers teacher.
Visit our dedicated support section for ECTs where you can download our free guide to ECT jobs or you can start the process of finding the right newly qualified teacher role by registering with First for Education.
Is there a demand for supply teachers in the Sedgley area?
The recent pandemic and the increasing number of supply roles needed in and around Sedgley confirm the demand for supply teaching.
For the last 20 years, our agency has worked closely with schools in the Sedgley area and our experience gives us insight into how much demand exists for supply teaching.
In Sedgley, the education recruitment consultants at First for Education have seen increases in the demand for jobs like primary supply teachers and supply teaching assistants.
This means whether you're looking for a supply teaching role in Cotwall End or Northway, our knowledgeable team will be able to assist you.
What type of teacher is most in demand in Sedgley?
Depending on the type of school and the age range of the students, the type of teacher most in demand will vary. However, the team at First for Education has seen increased numbers of teaching vacancies in the Sedgley area like SEN teacher jobs, head teacher roles and jobs for PE teachers.
The First for Education website is regularly updated with Sedgley-based teaching jobs specific to your chosen subject like maths teacher jobs. The search filters on the site will also help you to find other teaching vacancies like jobs for teaching assistants, ECTs and SEN TA jobs.