First for Education is your first stop for teaching jobs in Shropshire. We are leaders in the teacher recruitment industry with a 20-year history of matching talented teachers with the best schools.
The county of Shropshire is home to 257 schools and colleges spread across 17 towns. Shrewsbury is the main county town situated centrally in Shropshire. The other towns within Shropshire Council include:
Albrighton
Broseley
Craven Arms
Ludlow
Oswestry
Whitchurch
Bishop's Castle
Church Stretton
Ellesmere

Market Drayton

Shifnal
Bridgnorth
Cleobury Mortimer
Highley
Much Wenlock
Wem
Our experienced education recruitment staff work closely with school managers and governors in the local area to build trusted relationships. We have a reputation for having a clear understanding of the local community and this helps us to help you to find the appropriate teaching job in one of the many schools in Shropshire. So, whether you are looking for history teacher jobs in Shropshire or other supply teaching jobs in Shropshire, we are perfectly placed to advise.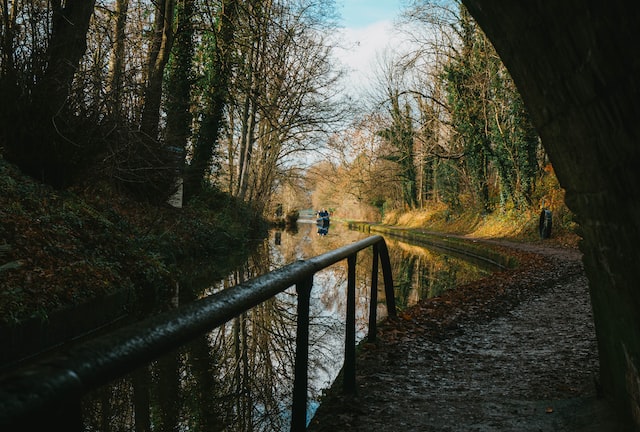 Shropshire Council Teaching Jobs
Here at First for Education, we keep a database of the most recent teacher jobs in Shropshire. We update this list frequently and as a registered member, you will have access to the newest Shropshire County Council teaching vacancies.
Looking for maths teacher jobs or teaching assistant jobs in Shropshire? Search our current Shropshire Council teaching vacancies now to find a variety of temporary and permanent teaching jobs within Shropshire County.
Use our search filters to highlight the key stage, subject, teacher type and local authority to help to narrow your search. You can also browse the listings below and click CURRENT VACANCIES to see the latest teaching jobs. If you're unable to find your desired teacher vacancy, enter the portal to register with us so you can always have the first choice of the available Shropshire teaching vacancies. 
Teacher Jobs in Shropshire
SEN Teacher Jobs in Shropshire
Supply Teacher Jobs in Shropshire
Teaching Assistant Jobs in Shropshire
Evolve your Teaching Career in Shropshire
As well as supporting you in finding your ideal teaching role, we want to make sure that you are ready for any challenges you may face in your job search. When you register with First for Education, we provide you with Continuous Professional Development and free training resources. You can also benefit from weekly payments with excellent rates of pay and the opportunity to network with professionals in the teaching industry.
If you would like to know more about finding a teaching job in Shropshire, contact us now and our knowledgeable teaching recruitment staff will be happy to assist you.
Teaching Jobs in Shropshire FAQs
Where is the best place to look for teaching jobs in Shropshire?
Whether you are looking for teaching assistant jobs in Shrewsbury or teaching jobs in Oswestry, First for Education is the best place to look. As one of the best teaching agencies Shropshire, we've been supporting teachers to fill local teaching vacancies for nearly 20 years. Our website is regularly updated with the latest teacher jobs in Shropshire. When you register with us, you get early access to those teaching vacancies.
How do I find my first teaching job in Shropshire?
If you are an ECT looking for your first role, we are here to help. To register with First for Education, use our portal to register your details and submit your CV. You'll then be assigned a local teacher recruitment agent who will be an expert in finding early career teachers their first role and will support you through the compliance stages of the application process. Once you've completed the registration process, your recruitment agent will help you find your first teaching job in Shropshire. We provide ongoing CPD and free teaching resources so newly qualified teachers can start their teaching careers with confidence. Our education recruitment specialists work closely with schools in Shropshire to support ECTs as they enter their first teaching jobs.
Is there a demand for supply teachers in Shropshire?
As with other areas, the recent pandemic increased the demand for teachers entering the profession as well as the demand for supply teachers in Shropshire. First for Education have long-standing connections with schools across Shropshire including schools in Shrewsbury and are best placed to track the surge in demand. Our portal lists the most recent Shropshire supply teacher vacancies on our website. Whether you're looking for full-time supply teacher jobs or temporary cover supervisor jobs, we can help you get into supply teaching in Shropshire when you register with us.
What type of teacher is most in demand in Shropshire?
The demand for specific teacher roles in Shropshire varies across the 257 local schools and colleges with teaching assistant jobs and English teacher jobs being in high demand locally. When you register with First for Education, we can help you find a range of teacher jobs such as SEND teaching assistant jobs or maths teacher jobs in Shropshire. Our website lists all the most recent Shropshire council teaching jobs and our search filters make it easy to find the role, subject and key stage best suited to your skills.