Finding a teaching vacancy in Wolverhampton is easy with First for Education. We have been helping teachers find teaching jobs in the Midlands for over 20 years so we can help you to find the perfect placement whether you're looking for permanent teaching jobs or temporary teaching jobs in Wolverhampton.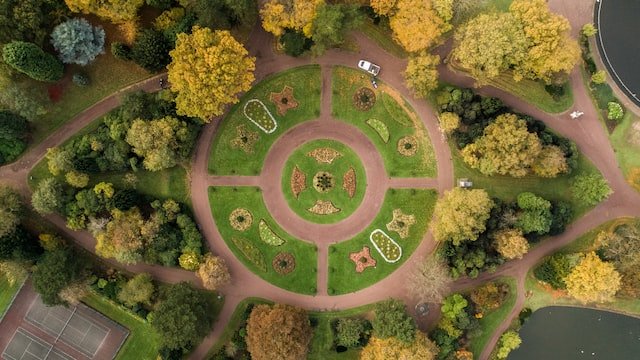 Wolverhampton Council Teaching Jobs
With over 80 primary and secondary schools in the area, the city of Wolverhampton is a great place to find a teaching vacancy. As a part of our dedication to the local community, we build close relationships with school governors, managers and local authorities so that we can understand how to support schools effectively. This helps us to place the best teaching staff in the best Wolverhampton city council teaching jobs.
Teaching Vacancies in Wolverhampton
Whether you're looking for SEN teaching assistant jobs or primary teaching jobs in Wolverhampton, we can find you a teaching vacancy to suit your current needs. Browse our list of the latest teaching vacancies below by clicking CURRENT VACANCIES to view the available jobs now. Additionally, you can register with us using our online registration portal to get early access to the newest teaching vacancies in Wolverhampton.
Teacher Jobs in Wolverhampton
SEN Teacher Jobs in Wolverhampton
Supply Teacher Jobs in Wolverhampton
HLTA Jobs in Wolverhampton
Teaching Assistant Jobs in Wolverhampton
ECT Jobs in Wolverhampton
Upgrade Your Teaching Career in Wolverhampton
First for Education is a teaching recruitment agency committed to providing a superior level of support to all candidates who register with us. We know that teachers benefit from opportunities for growth and development so we ensure all teaching staff who use our services get access to Continuing Professional Development as well as :
Free teaching resources
Priority access to the latest teaching vacancies
Ongoing training support
Opportunities to network with other teaching professionals
Excellent rates of pay
Teaching Recruitment Specialists in Wolverhampton
The experienced team at 
First for Education
 are committed to supporting you throughout every stage of the recruitment process and beyond. Our recruitment agents based in our Wolverhampton office are waiting to help you take the next step in your new teaching career.
Visit our main office or call our team on 01902 505 560
Teaching  Jobs in Wolverhampton FAQs
Where is the best place to look for teaching jobs in Wolverhampton?
Start with the First for Education website if you're looking for teaching jobs in Wolverhampton. On the website, you'll find a range of teaching vacancies to choose from. The site's search filters make it easy to find the type of teaching role, location, subject and the key stage that will suit you best. 
First for Education has worked with schools in Wolverhampton for over twenty years and this connection allows the recruitment team to always have the most up-to-date list of teaching vacancies. Over the years First for Education has become a leader in education recruitment. This means when you become a registered member, you can be confident that you will be supported by industry experts to find your ideal teaching position.
How do new teachers get hired for ECT jobs in Wolverhampton?
With over 80 primary schools across Wolverhampton, and many ECT jobs available, it's important for new teachers to find the right role. Registering with a dedicated teacher recruitment agency is the best way to ensure newly qualified teachers start their careers successfully. The First for Education team specifically looks for ECT jobs for registered candidates and will support you throughout the process of finding your first teaching job.
In addition to dedicated support from recruitment consultants, the First for Education website also has a section especially for ECTs. This section provides guidance about what to expect during ECT interviews and how to prepare for the first days in an ECT role in Wolverhampton. To begin the search for your first ECT job, register with First for Education and visit the ECT section to download the early career teaching guide.
Is there a demand for supply teachers in the Wolverhampton area?
Yes, due to the increasing number of supply teaching roles required and the recent pandemic, First for Education has noticed an increase in the demand for supply teachers in Wolverhampton. Part-time supply teacher jobs are an example of the type of supply teaching roles in demand in the area.
Many years of experience give the recruitment team an understanding of the levels of demand in the area so whether you are looking for work in a school in Bilston or Wednesfield, First for Education can help you to find a vacancy to suit you. 
What type of teacher is most in demand in Wolverhampton?
Depending on the type of school and the age range of the pupils, the type of teacher most in demand may vary. However, in Wolverhampton, First for Education's consultants have seen an increase in the demand for key stage 2 teachers, supply teachers and ECTs.
As a registered candidate, you will have access to the latest teaching vacancies via the built-in search function. This allows you to search for subject teacher roles like maths teacher jobs and more specific positions like SEN teaching assistant jobs.