At First for Education, finding the latest teaching jobs in Worcestershire is what we do best. For over 20 years, we have supplied temporary and permanent teaching staff to Worcestershire schools, and have earned a solid reputation for being leaders in teacher recruitment.
Home to the Severn Valley Railway and the Malvern Hills, Worcestershire County is divided into 6 districts:
Worcester
Malvern Hills
Wyre Forest
Bromsgrove
Redditch
Wychavon
There are 243 primary schools, secondary schools and colleges within the Worcestershire area with a wide variety of teaching positions needing to be filled. We work alongside school managers and governors to gain insight into the individual needs of each school so that we can provide the best possible teaching staff for the teaching roles available.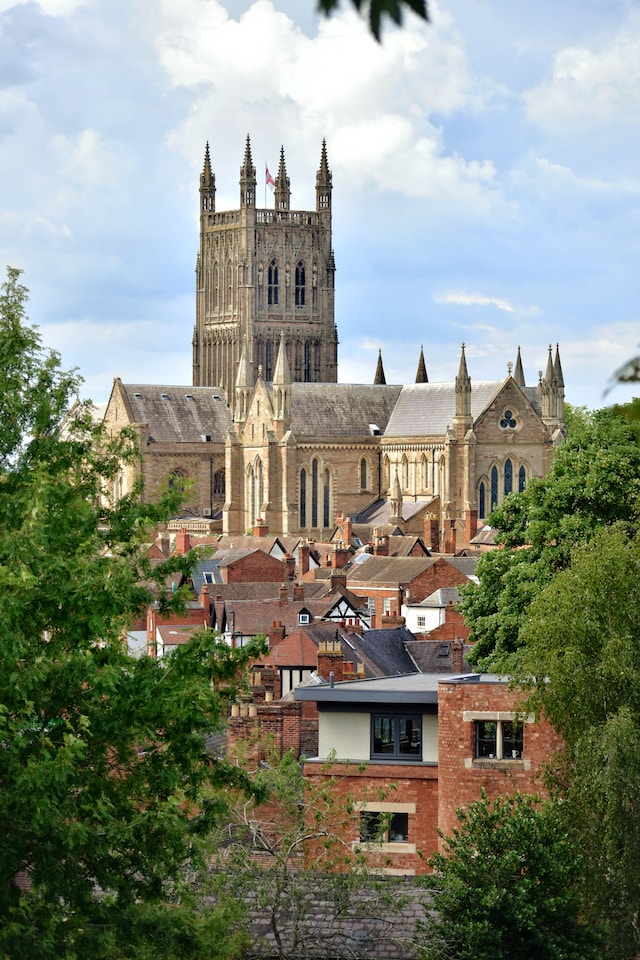 Worcestershire County Council Teaching Jobs
Access our frequently updated list of Worcestershire teaching vacancies to start the process of finding your ideal teacher job. From primary teaching jobs to teaching assistant jobs in Worcestershire county council, there will be a teaching vacancy for you. Use the filters to refine your search according to the subject, teacher type, key stage and local authority you require. You can also view the listing below and click CURRENT VACANCIES to see the teaching vacancy.
Teacher Jobs in Worcestershire
SEN Teacher Jobs in Worcestershire
Supply Teacher Jobs in Worcestershire
HLTA Jobs in Worcestershire
Teaching Assistant Jobs in Worcestershire
ECT Jobs in Worcestershire
However, if you're unable to locate a teacher vacancy that appeals to you, we strongly recommend that you register with us so you can have advanced notification of the latest Worcestershire county council teaching jobs.
Expand Your Teaching Career in Worcestershire
At First for Education, our priority is to provide quality teaching staff to schools in Worcestershire. Our commitment to maintaining the highest standards is demonstrated in the ongoing services we offer to the teachers we recruit.
When you register with First for Education, you can expect:
Free training resources and CPD
First access to the latest teaching vacancies in Worcestershire
Excellent rates of pay
Networking opportunities with other teaching professionals
To discover more about teaching in Worcestershire, you can contact one of our main offices situated in Worcester. Our knowledgeable and friendly teaching recruitment agents are waiting to hear from you.
County house,
St. Marys Street,
Worcester, WR1 1HB
Find us on the map, or Contact us now on 01905 701 101.
Teaching Jobs in Worcestershire FAQs
Where is the best place to look for teaching jobs in Worcestershire?
The best place to find teaching jobs in Worcestershire is on the First for Education website. The site features a list of current teaching vacancies with search filters that allow you to find your ideal teaching role.  
As a leading teacher recruitment agency, First for Education connects with schools in the Worcestershire area which allows the site to be consistently updated with the latest teaching roles available. First for Education has over twenty years of experience in teacher recruitment so when you become a registered member, you'll be backed by industry experts.
How do new teachers get hired for ECT jobs in Worcestershire?
Worcestershire has many ECT jobs however early career teachers must find the right teaching role to get the best start. This is why it is important to register with a dedicated teaching recruitment agency. First for Education's recruitment agents have experience in finding ECT roles and will support you throughout the process of finding your first teaching role.
The website has additional information for newly qualified teachers in a special section for ECTs. There you'll find information about ECT interviews and everything you'll need to know about the first days on the job. Use the portal to register with First for Education and download the ECT guide to start your teaching journey.
Is there a demand for supply teachers in the Worcestershire area?
Due to the increased number of supply roles needed and the effects of the recent pandemic, consultants at First for Education have seen an increase in the demand for supply teaching in Worcestershire. 
First for Education has a good understanding of the demand for supply teachers thanks to over two decades of experience in the education sector. Recently, recruitment consultants have seen a rise in part-time supply teacher jobs as well as permanent supply teachers in and around Worcestershire. This means First for Education can help you locate the right role whether you want to work in Bromsgrove or Redditch.
What type of teacher is most in demand in Worcestershire?
The demand for specific types of teachers will vary depending on the type of school and key stage. However, in Worcestershire, our recruitment agents have seen the demand for ECT jobs, TA jobs and temporary supply teacher jobs increase.
The search filters on the First for Education website allow registered candidates to find subject teaching roles like PE teachers and more specific roles like SEN teaching assistants.