First for Education has earned the reputation of being a leading teacher recruitment agency for nearly 20 years. If you are looking for teaching jobs in Sandwell, register with First for Education and let our highly experienced and qualified staff support you in finding the right teaching job.
Over the years, First for Education's experience and expertise has helped many teachers find teaching assistant jobs, supply teacher jobs, or permanent teacher jobs so no matter the role, we have a wide selection of teaching vacancies in Sandwell to suit your personal requirements.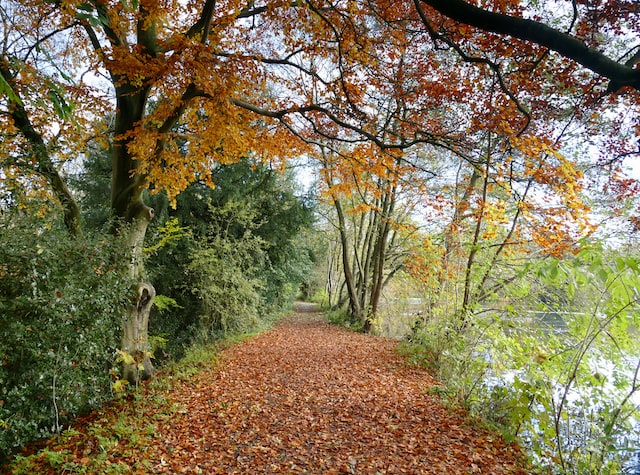 Sandwell Council Teaching Jobs
Sandwell is a metropolitan borough consisting of 6 towns:
Smethwick
Rowley Regis
Oldbury
Tipton
Wednesbury
West Bromwich
With extensive experience in placing teachers in Sandwell schools, First for Education has built a substantial network of contacts with school managers, governors and local authorities throughout Sandwell and the West Midlands.
This enables our education recruitment consultants to identify the best Sandwell teaching vacancies for candidates as soon as they become available. Schools throughout Sandwell place their trust in First for Education to supply them with talented teaching staff and by registering you can be supported to find a teaching job that fits in with your requirements.
Find Sandwell Teaching Vacancies
First For Education gives you access to the very latest teaching jobs in Sandwell. You can find out more about the teaching roles available now by clicking CURRENT VACANCIES below. Here you'll discover the most recent teaching positions in Sandwell. If you can't find a vacancy, click REGISTER NOW and a dedicated recruitment consultant will support your search.
SEN Teacher Jobs in Sandwell
Supply Teacher Jobs in Sandwell
Teaching Assistant Jobs in Sandwell
Advance your Teaching Career in Sandwell
We are here to find you teaching jobs in Sandwell. As well as helping you find a Sandwell teaching job, we will provide you with ongoing training and support so that you can be successful in your role and develop your career.
We provide all of our candidates with a comprehensive CPD programme that is designed to help you develop your skills and prepare you for the challenges of your new teaching role. If you are in the teaching profession and you are looking to develop your teaching career further, then First for Education will give you all the support you need.
Specialists in Education Recruitment in Sandwell
When you register with First for Education you not only benefit from our unique knowledge of education recruitment in the Sandwell area but you will also have access to :
First access to the latest Sandwell teaching jobs

High quality training and support

Superb rates of pay

Free teacher resources

Opportunities to network with other teachers.
We have job opportunities in Primary, Secondary and Further Education sectors in Sandwell. So, if you're looking for a teaching job that is easy to commute to and fits in with your other commitments then we would be happy to assist you.
Register now for Sandwell teaching jobs
If you want to find Sandwell teaching jobs vacancies , you can contact our office bases for any further enquiries. We have a Sandwell office and our Stourbridge head office. To find out more about the services we offer and to discuss the types of Sandwell education jobs we have available, please contact us now or apply online today.
Teaching Jobs in Sandwell FAQs
Where is the best place to look for teaching jobs in Sandwell?
The best place to look for teaching jobs in Sandwell is on the First for Education website. The website contains an up-to-date list of the most recent teaching vacancies and is designed with search filters that make it easy for you to find the type of job role you are looking for. 
First for Education has a team of education recruitment consultants who connect with schools in Sandwell so the website can always list the latest teaching jobs as they become available. As a teacher recruitment agency with over 20 years of experience, you can be confident that you will receive professional support throughout the process of finding a teaching job with First for Education.
How do new teachers get hired for ECT jobs in the Sandwell area?
Sandwell has many ECT jobs to choose from and it is essential that newly qualified teachers find the right role. Registering with an agency dedicated to helping new teachers find ECT jobs in Sandwell is the best way for early career teachers to find the most suitable job. 
The dedicated teacher recruitment agents at First for Education are experts who specialise in placing new teachers in ECT roles in schools in Sandwell. In addition, new teachers can find a section on the website dedicated to early career teaching. In the ECT section, you'll find information that will help you to prepare for ECT interviews and your first days in early career teaching. Visit the ECT support section to download the guide and register via the First for Education portal to start your new journey as an ECT.
Is there a demand for supply teachers in the Sandwell area?
Due to the recent pandemic and the increasing number of supply roles needed in the Sandwell area, there is a demand for supply teachers. The experience that First for Education has gained over the last two decades while working with schools in Sandwell allows the recruitment consultants to have an insight into the demand that exists for supply teaching. 
First for Education consultants have seen an increase in the demand for roles like primary supply teaching assistants and primary supply teachers in and around Sandwell. So, whether you want to find a supply teacher job in Wednesbury or Tipton, you'll be supported by a team of experts.
What type of teacher is most in demand in Sandwell?
First for Education has seen an increased demand for teaching roles like SEN teachers, PE teachers and ECTs in Sandwell. However, depending on the type of school and age range being taught, the type of teacher most in demand will vary. 
To stay updated with teaching vacancy demands, register with First for Education so you can have access to the website's regularly updated list of teaching jobs in Sandwell. There you'll be able to filter search results to find specific roles like HLTA jobs or subject-based teaching roles like English teacher jobs.